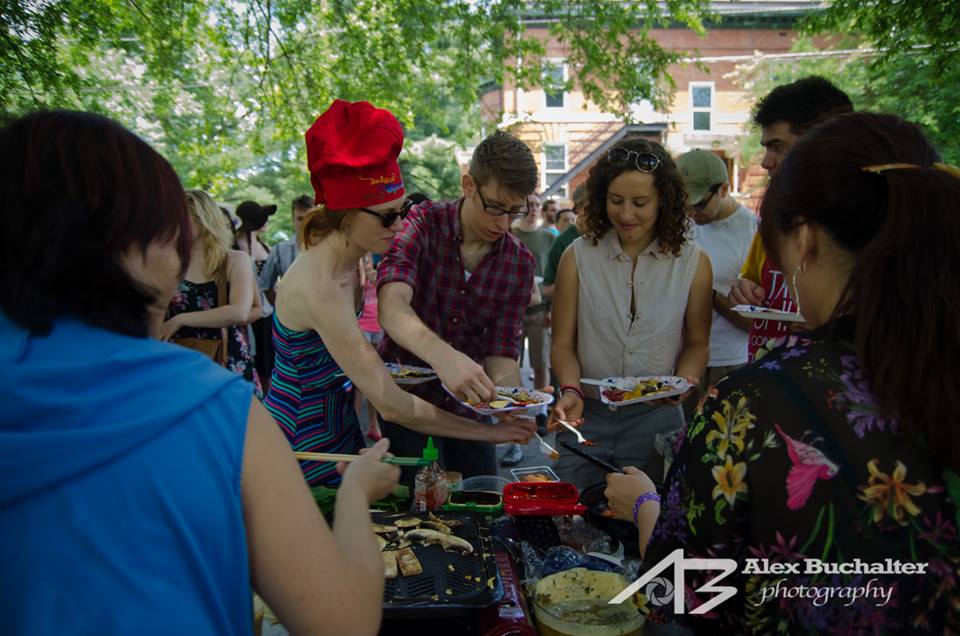 What makes Red Hot really special isn't just the amazing live music, incredible DJs, or dance after fantastic dance. It's the FOOD! Instead of dance competitions, we have culinary ones! All the details are on our food competitions page.
We'll also be feeding you plenty throughout the weekend. There will be a catered BBQ picnic on Saturday. Our traditional crawfish boil prior to the BBQ comp.  And, of course, the Capital Blues signature full meals at late nights to keep you dancing into the wee hours of the morning. Eat your heart out, dancer.
Food Allergies?
Please note that Capital Blues is committed to providing vegetarian, vegan, gluten-free, and dairy-free options at all meals whenever possible.  If you have a food allergy or restriction, please fill it out when you register, and we'll do our best to accommodate you!
Food Menu
The menu for 2017 has not yet been set, but for reference, here's what we served in 2016!
Sustainability:
Make Red Hot Green Again
In 2016, Capital Blues took a big step to reduce the environmental footprint of Red Hot Blues & BBQ. Through a brand-new composting effort, along with recycling, we were able to divert over 80% of waste from the event from landfills.
This year, we will again have compost and recycling bins at all venues where we serve food. Please use them, and throw your waste in the trash as a last resort. Thanks for your help in creating a zero-waste event.