We will have some really really sick merchandise for Red Hot Blues & BBQ 2017!
T-Shirts
Last year's Red Hot Blues & BBQ T-shirt was a big hit, so we're brining the t-shirt back, with an all new design! We have them available in men's and women's styles and a range of sizes. Click on the shirt previews below for a closer peek. The color looks kind of like BBQ sauce, but we're not liable if your friends mistake you for some pulled pork! If you pre-ordered a t-shirt, you'll receive it when you check in for the first time at a dance or picnic.
This year's shirt design isn't up yet, but this was what they looked like last year…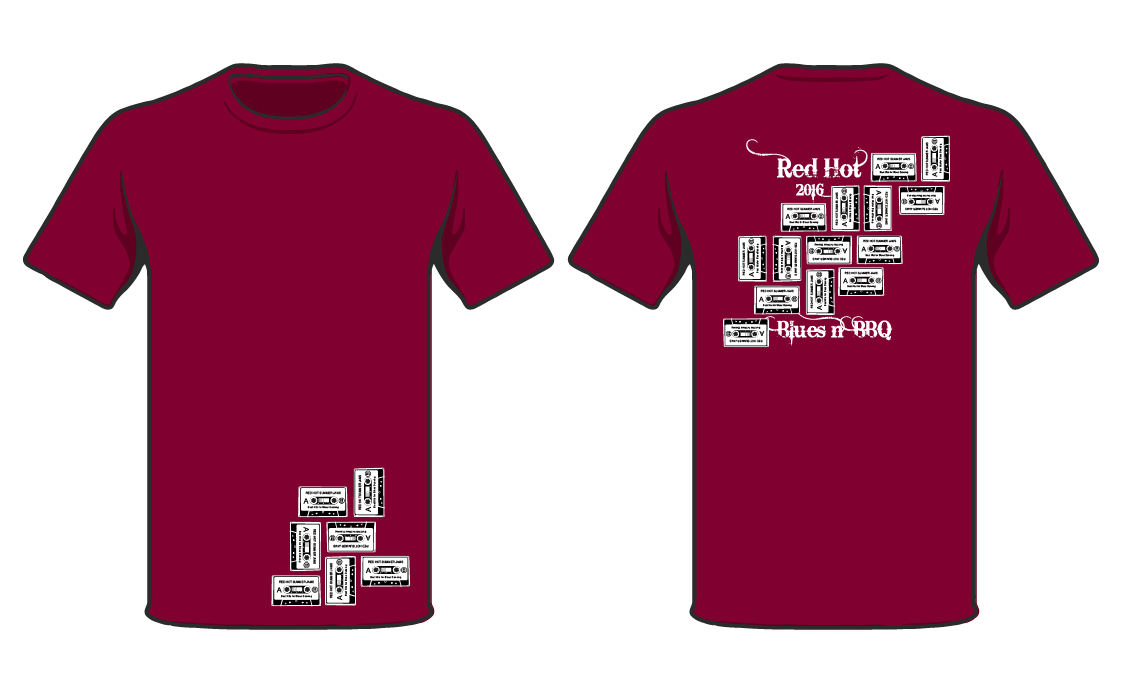 Glasses
Want to cool off and rehydrate after a great night of dancing? Want a beautiful glass to put whiskey into as you have ridiculous amounts of fun at Red Hot? We thought you might. We will have a splendid glass lets you relive a little bit of Red Hot Blues & BBQ, all year long. They will be available for purchase with your registration.
This year's design isn't done yet, but this is what they looked like last year…