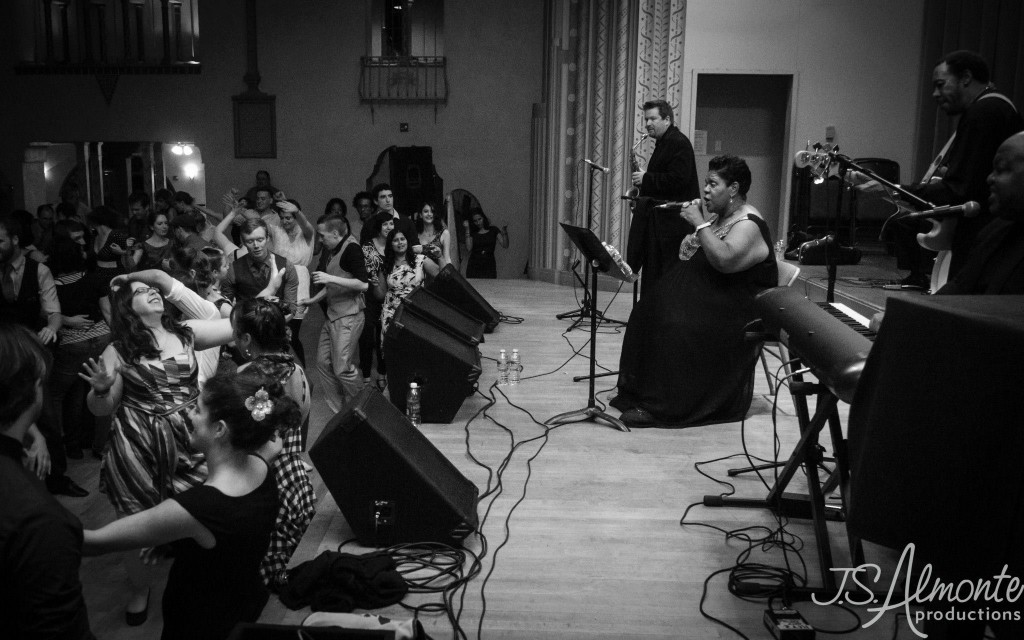 What is blues dance? Let's trace the roots of how today's scene came to be, take time for education, and pay homage to the blues musicians, dancers and communities that came before us.  Because knowing where blues dance comes from and how it was made is just as important as knowing how to do it. 
All month in February, Alissa Perman – joined by guest instructor Aimee Eddins for class #1 only! – will be teaching a survey course on blues history. She'll give you the skills to identify several key styles of blues music and to dance the styles of blues dance that go with them. You'll also come away with a general perspective on how and where blues has evolved over the last 100+ years, some key players in history, qualities that tie all blues together, and how those factors lend context to our current scene. Considering this series' special historical focus, classes will be about 60% dance instruction and 40% participatory conversation.
Dates: Thursdays, February 4, 11, 18, and 25
Time: 8 p.m.
Location:
Glen Echo Park, Arcade Building, Room 301
7200 MacArthur Blvd, Glen Echo, MD 20812

Cost & Registration: $48 for the whole series, or drop in for $15 per class. Includes free admission into the blues dance in the Back Room afterwards. Click this link to register in advance for the whole series.
All Levels Welcome. Read on for class descriptions