Red Hot Blues & BBQ 2015 Update
We're gearing up for a fantastic weekend! Registration will open on March 1 at 3 p.m. ET (or 12 p.m. PST, for all you wonderful West Coasters) and we've got three lovely price tiers for you to choose from: $90, $110, and $130.
As we did with BamBLOOZled last year, we will put all of our tiers live at the same time and keep them all open right up until registration closes. We know that your wallets are not filled with limitless money for dancing (sad but true), and we know that for some people, paying for a full dance weekend can be rough. But we want dancing to be a wonderful thing that everyone can enjoy!
So if you have a hard time paying a lot of money for a dance exchange, check out that $90 low-income tier (and stay tuned for volunteer opportunities to help cut that cost down even further). There is also a $110 regular tier and a $130 benevolent giver tier. There are caps on the number of peoplewho can register for each tier, so please choose the one that matches the upper level of what you are able to pay for and save the lowest tiers for those who really need it.
Check out the event page here and stay tuned as more info (bands, venues, etc.) will be announced soon. Friends, we can't wait to eat amazing food and dance with you in deliciously warm weather!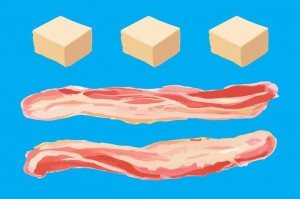 ---
Thursday Beginner and Intermediate Series at Glen Echo
Another series starts up February 12th — just in time for Valentine's day. You can register on Glen Echo Park Partnership for the Arts & Culture's website.  For now, have a quick read of the workshop descriptions on the GEPPAC catalog.
---
Emergence Blues Lessons — Weekly Beginner Series in DC!
We're running  a weekly beginner series in DC! Classes begin at 8:00pm, every Wednesday at Emergence Community Arts Collective at 733 Euclid Street NW (right off Georgia Ave, next to Howard University).
The class is a monthly series — in four weeks, you'll have four different lessons, with the first class starting on the first Wednesday of the month. Classes will build off each other, but feel free to just drop in. All are welcome.
It's only $5 (cash only, please), and  you don't need to bring a partner. Shoes that slide (or socks) recommended.
After class, there's a great dance at Angles Bar in Adams Morgan, so you can practice all your sweet moves and make some new friends.
If you're interested in teaching at the Emergence Beginner Series, please email Alissa at alissa.perman [at] gmail.com for more information.
---
Confession: I want to write you a letter.
Right now, we do a lot of our publicity and announcements at Back Room Blues and on our local events page on Facebook but we'd rather be a bit more… personal. We'd like to keep you informed of dances and events so you can plan ahead, get early bird discounts, and maybe take the next day off work.
And so we're asking, most kindly, if you'll sign up here for this newsletter. We'll be sending you a letter when we've got a band playing at Back Room (Bushmaster! Solomon Douglass! Clarence Turner!) or are opening registration for a big event. No spam, no bullshit. Sign it up right here!
---