Boris Glebov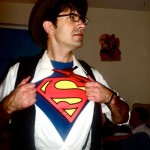 Boris began as a blues DJ in a tiny apartment in the desert town of Tucson, when a few diehard dancers decided to figure this blues thing out, even if it took all night until the sun came up (it did). Since then, the crowds, the venues, and the music catalog have all grown and gotten bigger, but the dream has stayed. Play good music. Dance good dances. Don't stop until you have to go home.
David Stein

David's just this guy, you know?
Diana Schenck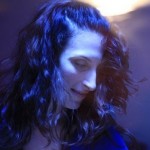 Diana has been dancing approximately "forever" and has been a DJ, instructor, and organizer for the last decade. The founder of Nevermore Blues, she oversees blues events at the Mobtown Ballroom, including the Baltimore Blues Summits, Swing, Soul, & Blues Parties, and Revelation Blues + Soul. Diana is also a long-time DJ and instructor for Capital Blues and has had the pleasure of spinning for events like bamBLOOZled, Red Hot Blues 'n BBQ, DCLX, Blues Muse, and Holy City Blues. She keeps dancers on their feet with a diverse collection of irresistible tunes, a playful sense of humor, and an intuitive sense for where to take the energy in the room.
Jonathan Pechon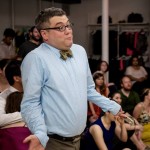 A product of New Orleans, settled in Boston by way of a stay in Texas, bringing blues music to dancers is something that brings him immense satisfaction. Starting from jump blues, he has meandered through many of the different niches within blues. You're going to get a taste of Dixieland, a little bit of the country, a dab of Chicago and a touch of anything else he can find that will get folks moving. Experience from venues across the country is at his disposal to make sure he can reach any dancer's desire over the night.
Julie Brown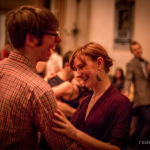 Julie digs all the blueses.From acoustic to electric, jazz to guitars, vintage to modern, Julie digs all the blueses. She has DJed around the country at bluesSHOUT, Emerald City Blues Festival, Mile High Blues, Bambloozled, and more. She also DJs regularly in Boston, where she lives, dances, works, and occasionally sleeps. Julie's musical tastes span from the soulful to the sultry, the dirty to the demure, but always with a healthy dose of attitude.
Rayned Wiles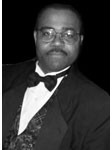 Rayned Wiles has been dancing for over 10 years and is a nationally-known DJ with extensive experience national competitions, dance camps, exchanges, swing and blues clubs and special events. "I think the point of DJing is to keep everyone in the room dancing and having a great time through music," Rayned says. "My music of choice is swing jazz blues. I like Fats Waller's view that swing is 'two-thirds rhythm and one-third soul' and Carmen McRae's reminder that 'blues is to jazz what yeast is to bread–without it, it's flat.' " Rayned Djs regularly in the Baltimore/Washington DC area.