Here are the DJs who will rock you nightly:
Boris Glebov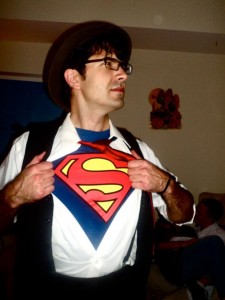 Boris began as a blues DJ in a tiny apartment in the desert town of Tucson, when a few diehard dancers decided to figure this blues thing out, even if it took all night until the sun came up (it did, sadly). Since then, the crowds, the venues, and the music catalog have all grown and gotten bigger, but the dream has stayed. Play good music. Dance good dances. Don't stop until you have to go home. Turn down for what.
Boris is also our stellar DJ Coordinator.
---
Adam Bean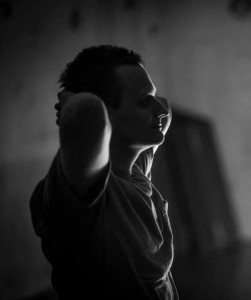 Adam was introduced to the blues back in 2011 and since then has DJed around the nation at Winter Blues, Snowbound Blues, Gypsy House Party, and many more. He's known for his musical variety which spans multiple generations while remaining true to the roots of the dance. When behind the booth his mind is always on the dancers and giving them a set that will keep them inspired all night. Check him out at http://swingandbluesdjdiscussion.wordpress.com/
---
Megan Taylor Morrison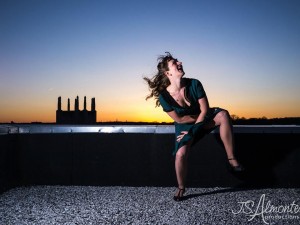 Megan is an ontological life coach, dance instructor, DJ, and the founder of Dance Adventures–a company that runs dance expeditions worldwide. She believes in the power of movement and music to bring joy, play, connection, and freedom to people's lives. Megan began teaching blues and lindy hop in Seattle in 2005 and has since taught, performed, DJd, and competed in cities around the United States. She is particularly passionate about the African roots of American solo vernacular jazz and traveled to West African to study West African dance in 2014. Megan and John Joven are the founders of the online dance program Breakthrough Blues. She lives in Washington, D.C.
---
Brad Nathanson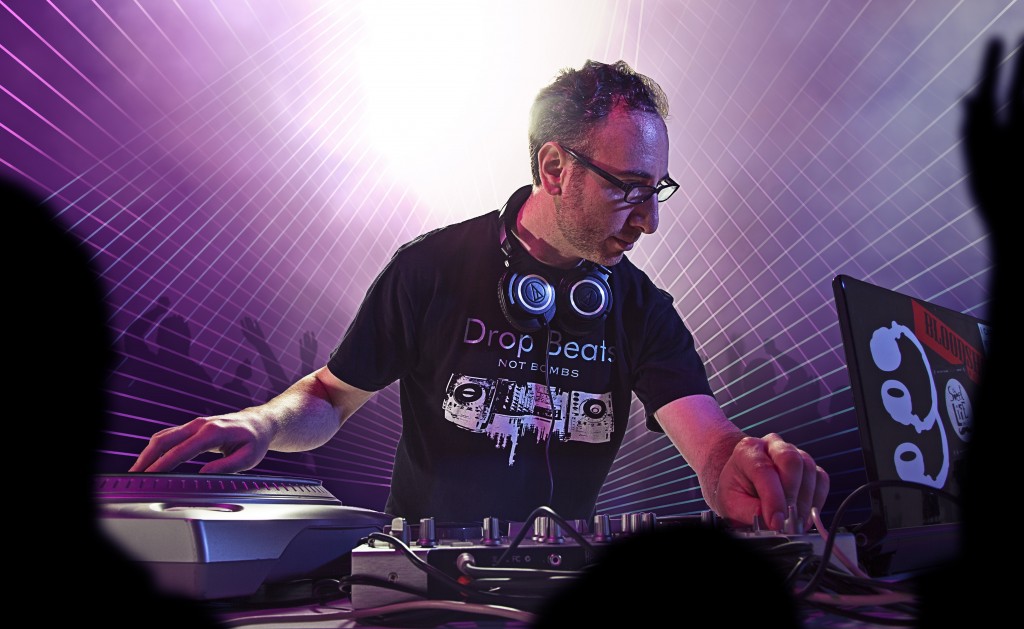 Brad had been dancing for over a decade before he began DJing for swing and blues dances around his home town of Charlotte, NC. Since then he has been named the resident DJ for GottaSwing Charlotte, and played at many events around town including at the Mint Museum, UNC Charlotte, Queens University, and the Taste of Charlotte festival. He has DJed at the Winter Blues in Greenville, SC, Bring On The Blues in Charlottesville, VA, Tobacco Road Blues in Durham, NC, Summertime Blues in Columbia, SC, as well as at blues dances in Charleston, SC and New York, NY.
"I love finding new blues music," Brad said recently in an interview with himself. "There's no greater thrill than watching dancers scurry across the floor because they just haaaaave to find someone to dance with. Hey, watch where you're putting that microphone!"
---
Ruby Red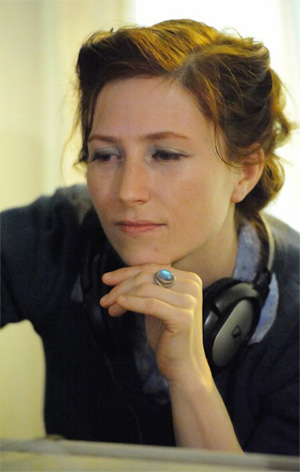 Ruby has been DJing since 2004 when San Francisco's Friday Night Blues was still in its infancy. From house parties, to swing dances, to band breaks, blues exchanges and hip-hop clubs, Ruby has a vast library and diverse tastes. As a Blues DJ she loves the challenge of getting dancers to shake it to Delta Blues and Vintage Jazz. As one of the co-creators of the Chicago Underground Blues Experience and a house DJ at Chicago's monthly blues party, Bluetopia, since its inception, she has experimented with almost every possible way to mix up a good blues set.